The Trusted Name For Custom Window Treatments In Bryan-College Station & Surrounding Areas!
Window Works is a name locals have come to rely on for custom shutters in Bryan-College Station and nearby communities. Our commitment to industry excellence is unparalleled and unwavering. Your satisfaction is our guarantee.
We're known for our superior quality and excellent service at competitive prices. Having the opportunity to assist local homeowners in their search for the perfect final details for their dream homes is important to us.
We offer a complimentary consultation where we work with the client to design and measure your custom window treatments. Please don't settle for anything less than the best for your window shades, shutters, and blinds.
The Future is Here


Check Out Our Motorized Products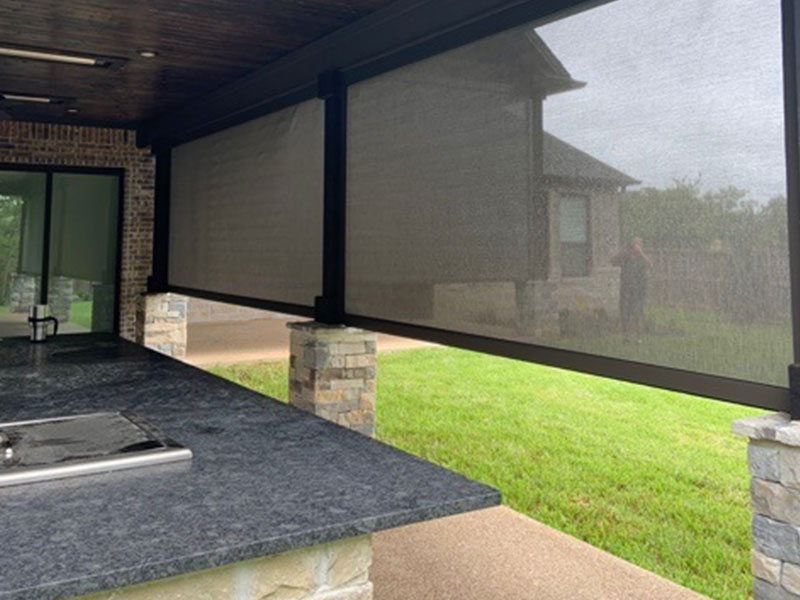 Towns We Offer Services
Your home should reflect your unique style and personality, right down to the window dressings for every room in the house. They should also pair well with your lifestyle being user-friendly or environmentally sustainable. The details that are important to you matter to us.
We look forward to providing you with a personalized consultation to help you find the ideal window blinds, shades, or shutters throughout your home. Call us today to inquire about our services and schedule your free consultation. We look forward to providing you with the level of care and expertise that you deserve.
Brands We Proudly Offer
As dedicated industry experts, we've made it a point to select only the finest products for our discerning customers. We choose brands that we trust and that our clients know and love.
Only the best will do, and our products indeed are top-of-the-line. We offer a vast selection of window treatment solutions from names like Hunter Douglas, Norman, O'Hair Shutters, Rainier Shades, and more.
Custom Blinds
We know you'll love the look of your new custom blinds. Window Works will take the time to show you the looks and styles available and ensure your total satisfaction with the outcome of your project.
Our design consultants have a flair for aesthetics, and our technicians gather precise measurements, so your new custom blinds fit your windows perfectly. Our quality work will optimize your home's beauty and maximize its value.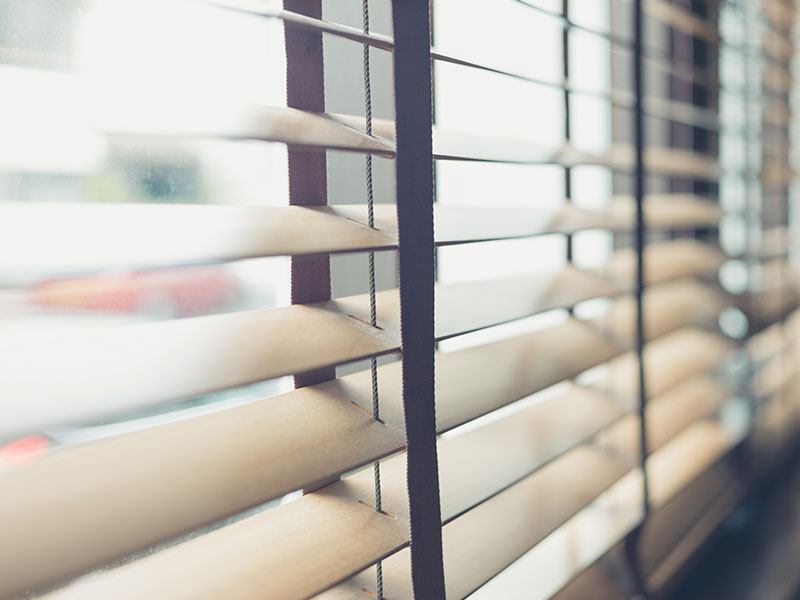 Custom Shades
There's nothing quite as classic as custom shades to create the feeling of a home sweet home. Our shades complement the interior design aesthetic and perfectly match the exterior curb appeal.
We have beautiful and luxurious options to select from, including shades that offer significant insulation, light-filtering capabilities, and more. Call Window Works today to schedule a time for your personal consultation.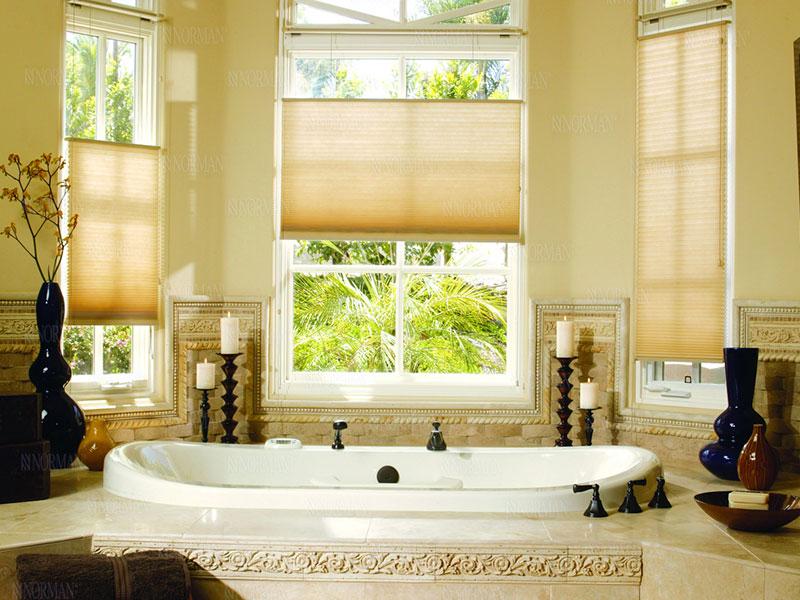 Frequently Asked Questions
To truly have custom shutters, shades, or blinds, they must be to your liking and your windows' measurements. Otherwise, you're just choosing prefabricated, mass-produced window coverings. To provide you with the level of quality custom work and customer care you deserve, it's important to have an in-home consultation. We bring the mobile showroom to your front door and offer you the opportunity to choose a style, patterns, and colors in the intended environment. It also gives us a chance to answer any questions you may have and take exact measurements for precise custom fittings.
There are plenty of options to choose from when selecting window treatments for your home. As far as looks go, we help you pick something that pairs well with your home's architectural type and interior design ambiance. It's also about finding what suits your household and lifestyle, including children and pets, and choosing the most user-friendly options for your family. The good news is that we can offer several window-covering solutions for you to pick from so you don't feel limited in your selection process.
Choosing materials for custom shutters or any of your window treatments do play a role in how they'll look and hold up over time. Our high-quality materials are meant to withstand the tests of time. It's why it's better to choose quality custom window treatments from a company like Window Works as opposed to the manufactured options found in big-box retail stores. Quality shutters will provide you with optimal beauty, longevity, and performance while adding to your home's property value.
At Window Works, part of our complimentary, in-home consultation process is to get precise measurements. You can't have custom window treatments unless they're made to fit your windows precisely. This is especially important for oversized or uniquely shaped windows. To find out more and schedule your free consultation, call us today. We're the top choice for custom shutters and more in Bryan-College Station and surrounding areas, so contact us now to get started.
Our Latest Articles
Industry Expert Advice For Choosing The Perfect Window Treatments For Your Home 

Although touches like custom shutters, shades, or blinds help act as a finishing touch to create the look and feel of your home, they play a more significant role than most homeowners realize. It's easy to make the mistake of thinking your window treatments are the […]

Upgrading Your Window Treatments With Sustainable Materials 

Choosing custom shutters, shades, or blinds isn't just about the visual aesthetics anymore. Homeowners demand more from their window treatments as they become more concerned about making greener choices and reducing their carbon footprint. Making decisions about building and decorating homes now need to incorporate some […]

5 Top Benefits Of Polyvinyl Shutters 

As a homeowner, you want what's best for your home but also want to love the choices you make. When it comes to custom shutters, more homeowners are deciding to choose polyvinyl shutters. Composite shutters are a great way to fit your home with durable window […]
Schedule Your Consultation for Custom Window Treatments in Bryan-College Station Now!